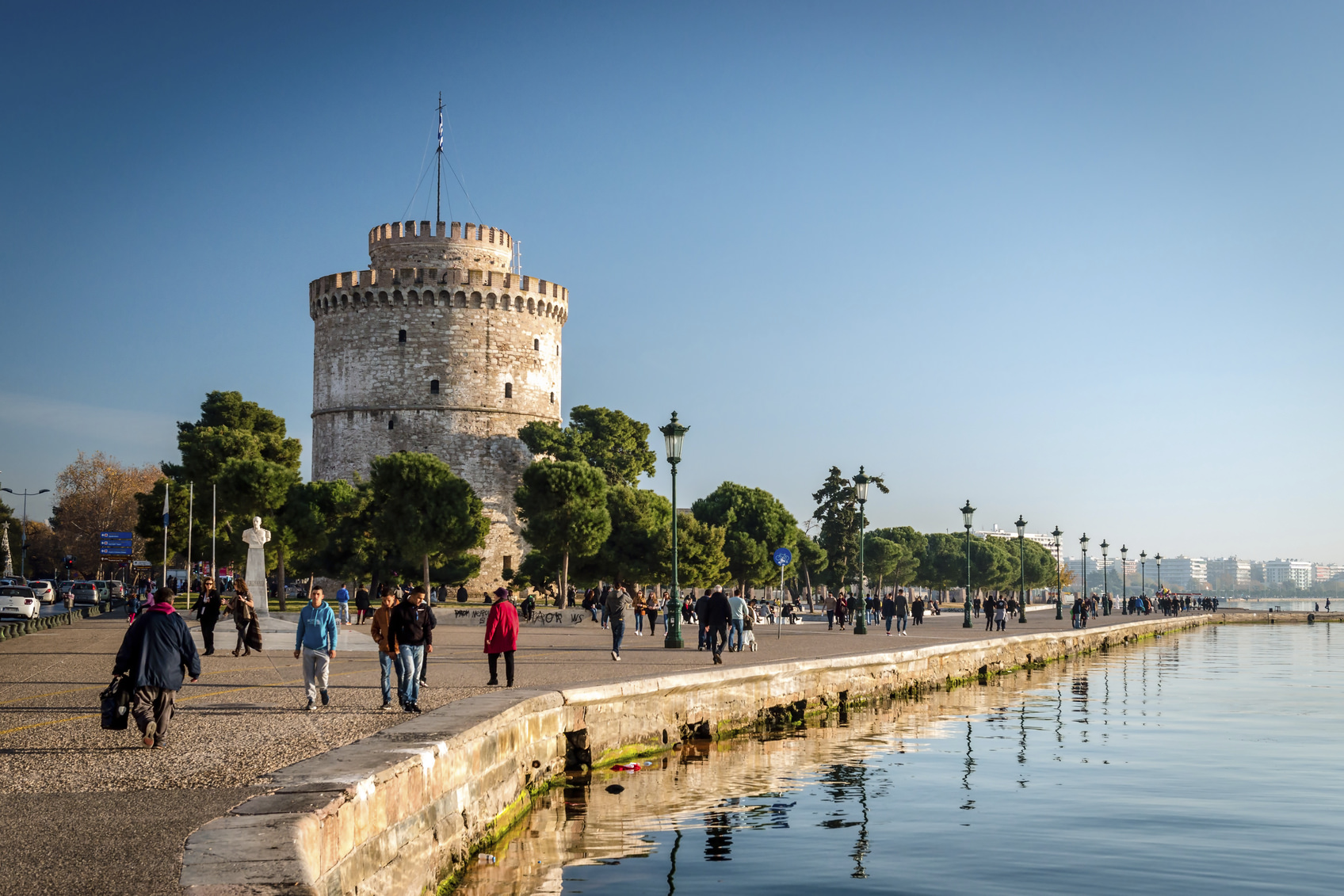 Thessaloniki is the second largest city of Greece and the capital of the traditional Greek geographic region of Macedonia. Built near the sea (at the back of the Thermaikos Gulf), it's a city of diverse beauty and hospitable people. It has always been a crossroad of civilizations, a place where the East and West meets, where great cultures and religions have been mixed. Also, as a result of its 3 different university campuses (AUTH, UOM and ATEITH), the city is always packed with students giving it a very distinctive vibe and making it an ideal holiday destination, as well as a unique choice for Erasmus students.
It was founded as an urban center by Cassander, a general of Philip II, in 316 BC and named her with the name of the sister of Alexander the Great.  This action was part of the residential policy of Alexander the Great's successors, aiming at the creation of powerful cities at key locations to ensure communication between the state of Macedon and the rest of the world. An organized port in Thessaloniki was necessary due to the rapid increase in commerce and communication with distant lands.
During someone's first week in Thessaloniki it's worthwhile to see the following places and monuments which are an important part of the city's history and character. This can be done just by wondering around Thessaloniki's various streets, squares and traditional markets whilst experiencing the city as the locals do…
Arc of Galerius(Kamara)
Rotunda
Aristotle's Square
White tower
Byzantine walls and Heptapyrgion castle
Ancient Roman Market
The church of Agios Dimitrios
But the city is awake during the night too and shouldn't be missed… Talking a walk around the White Tower and till Aristotle's Square, enjoying the view of the city from the castle walls or savoring the tastes of the greek gastronomy in the area of Ladadika are few of the things a visitor could do while every other monument or museum in town is closed. Of course, for the lovers of bars and discotheques, Thessaloniki offers as well a variety of choices where you could enjoy every kind of music and mingle with the locals.